Welcome to Personalized Chiropractic
Your San Diego Chiropractic Center
At Personalized Chiropractic, we take your problems and ailments very seriously, and we make it our number 1 goal to help you feel like you have complete control over your body again. Our chiropractic office wants you feeling as close to 100% as possible and we won't be satisfied until that happens! Simply put: chiropractic care, though often overlooked, can not only offer relief from major aches and pains, it can also contribute toward improving your overall health.
Chiropractic is a holistic approach to health care, which focuses not just on localized symptoms, but considers the whole-body approach to healing. A problem in one part of the body may affect other areas of the body in ways that may not be appreciated when the healer is focusing only on local symptoms. If your children are having issues with colic, bed wetting, or back pain please call us regarding our children's chiropractic care.

A winner of the 2015 Patients' Choice Awards for
San Diego Chiropractor
Verified by
Opencare.com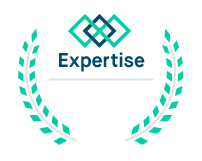 Best Chiropractors
in San Diego

2018
If you have not been to a chiropractic office before and want to find out more, please Email Us or call 858-866-3345 to receive the answers to your questions from our experienced team. We also welcome referrals, so we invite you to use the "Send to Friend" link to share our chiropractic and wellness information with your friends and loved ones.
If you would like to stay informed about the latest in chiropractic care or if you want to start receiving free articles about health and wellness news, subscribe to our bi-weekly newsletter, even if you are not a patient. We also offer a member wellness area which includes our animated exercise videos, wellness articles, and other healthcare resources.
Dr. Ryan Curda
San Diego Chiropractor | Personalized Chiropractic | 858-866-3345
4747 Mission Blvd. #1
San Diego, CA 92109